The host club organizes various activities, in addition to the W.K. MacLeod (animal expertise) and Gladu (showman competition for youth) competitions, a wine and cheese and a roast dinner.
Be there!
Holstein Québec, in collaboration with the Shefford-Brome Club, is pleased to invite you to the
76th edition of the Holstein Québec Picnic, which will take place on July 16th 2022.
The Holstein dairy producers of the region look forward to hosting this provincial event in the friendly atmosphere of
Ferme Beaudry et fils,
owned by Martin, Dany and Jimmy Beaudry, in Saint-Valérien-de-Milton.
A number of committees have already begun work to ensure the day is a successful and memorable one for visitors. Please note that access to the site and activities are free, with the exception of the supper, for which tickets will be available for advance purchase.
The programme for the day is as follows:
10 am    Opening
12:30 pm  Introduction to the family and herd and a word from dignitaries
1 pm   
Macleod Judging Contest
(a judge will explain which aspects to look at and how to determine which cow is the best-looking).
2 pm   
Gladu Contest
(a showmanship competition where youth under the age of 25 are invited to show to advantage their calves).
3 pm    Olympiads
4 pm   Basket handover
4:30 pm  Beginning of Happy Hour (4:30 to 7 pm), where visitors will have the opportunity to talk with dairy
producers from theShefford-Brome Holstein Club while enjoying a complimentary cocktail and appetizers.
7 pm    Supper (only fee-based activity of the day – tickets will be available for advance purchase)
9:30 pm       Dance (open to all)
Visitors will also have the opportunity to tour the Beaudry farm and visit the many stands set up on site to showcase Quebec businesses and products. Lastly, a Children's Zone will be created to entertain younger visitors (games, face painting, colouring, slides, little farm etc.), presented by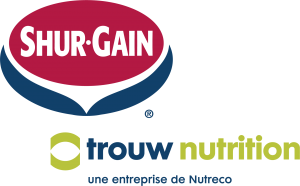 Many more activities will be added to the programme for the enjoyment of visitors.
** PARTNERS **
If you wish to become a partner of the event, consult our visibility plan by
clicking here
(in french for the moment).
Tickets for the supper are available here!