Every year, at the end of January or the beginning of February, Holstein Québec invites its members for activities surrounding the presentation of the association's Annual General Meeting.
Hundreds of participants meet to discuss common subjects and up-date current issues of the industry during the Annual General Meeting, but also for the Tout-Québec Evening and the Master Breeders' Banquet, without forgetting our traditional barn visits. Because the event is hosted by a different club every year, the host region takes the opportunity to showcase its region by adding a personal touch throughout the event, particularly during a surprise activity.
February 15th to 17th in person at Jonquière
Discover our program 
Wednesday February 15th

Holstein Québec Embryos sale
Soirée reconnaissance
Tout-Québec 2022 winners and production prizes

Thursday February 16th
Annuel general assembly Holstein Québec
Discussions panels
Vache coup de cœur Winner
Master breeders 2022 dinner

Friday February 17th
Open door on farms, present by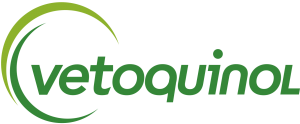 FERME LEOTHE INC. – LEOTHE
FERME ROBEL – ROBEL
FERME MARTIN BOUCHARD SENC. – MARSO
THIERRY HOLSTEIN – THIERRY
FERME BENOIT & DIANE GILBERT – DURESEAU
Tag sale, on the site of Ferme Chailow, in Alma.
Booking : Hôtel Delta à Jonquière